Steady Eddie.

Josiah Gilbert Holland once said: "Calmness is the cradle of power." For anyone who has ever met Cheryl Caldwell they would say that pretty much sums her up. When asked, however, she's a bit less poetic and prefers "steady Eddie" when describing herself.
But don't let the measured responses, obsessive attention to detail and embarrassingly good listening skills fool you. Cheryl Caldwell is absolutely fierce when it comes to her client's needs. And they get it. As one Realtor® put it, "People don't like Cheryl, they love Cheryl."
Some would say that her calm demeanor and steady, unruffled personality comes from understanding virtually every aspect of a real estate transaction. She spent over twenty years as a paralegal in the business; her first exposure was working for major Boston developer Gerald Hines when she was fresh out of UNH.
Then came the move to Newburyport with husband Greg to start a family. And somewhere along the line the notion that if she had more control over the process of buying and selling a property she could really make a difference in people's lives.
So, in her typical "steady Eddie" style, she didn't quit her day job — she worked two jobs, sandwiched into a small desk in a cramped office at Stone Ridge properties next to Dolores Person and Linda Brown. Hard to believe, but they're still good friends to this day.
One would think that the level of success she has achieved as one of Greater Newburyport's best Realtors® would come with a downside. Sorry folks, she is an amazing wife and partner, and many would say one of the world's greatest mom's. Just ask her two well-adjusted and beautiful daughters, Abby and Lizzie.
What makes Cheryl Caldwell one of William Raves' most valued Realtors® is hard to define. It's a confidence you sense more than you see. It's a feeling of trust that is both immediate and lasting. And it's that look she gives you when there's an occasional bump in the road that seems to say; "Yeah, I got this."
So if you're looking for one of the best real estate agents in the business, and maybe one of the most passionate listeners in the world, you'll find Cheryl Caldwell's contact information below.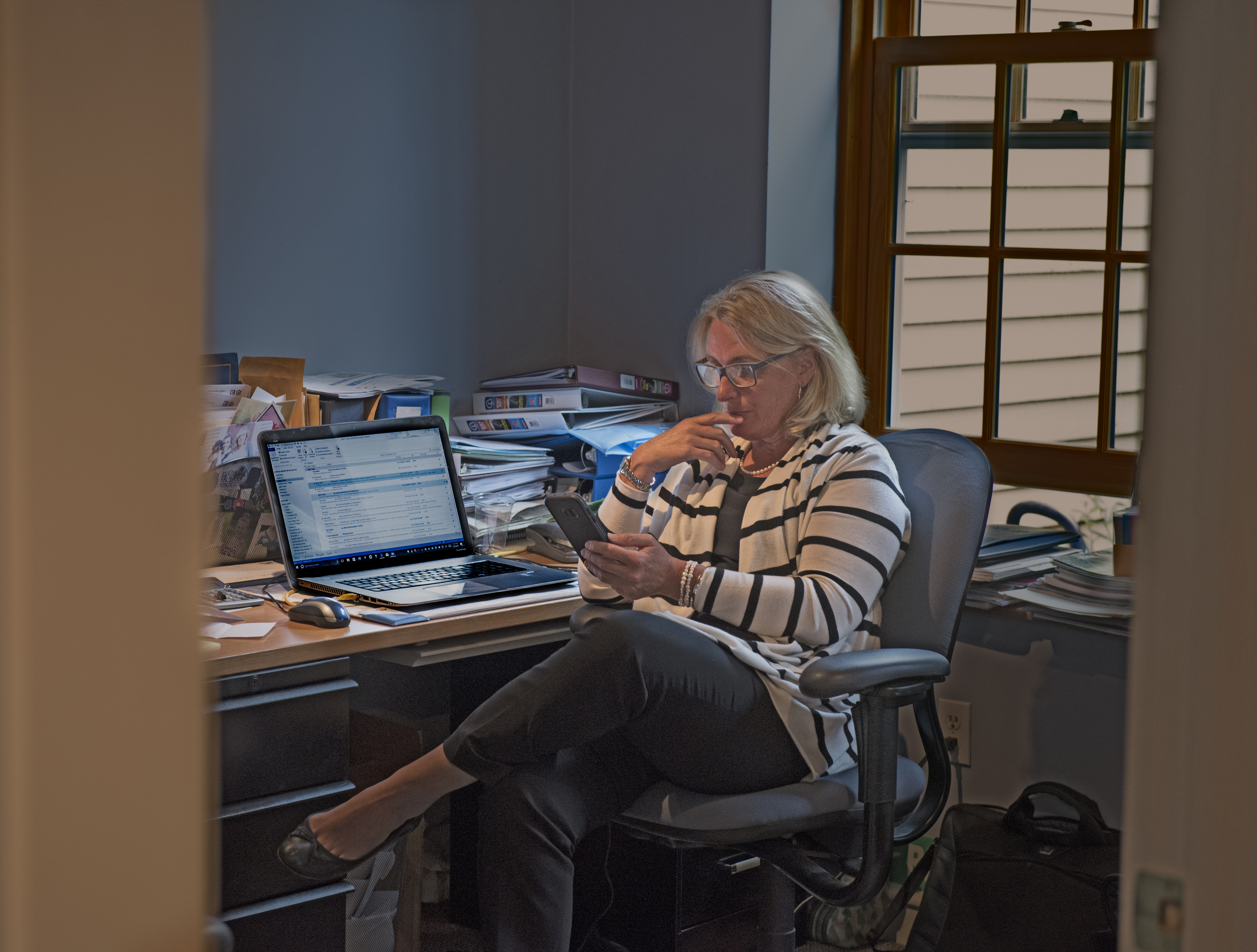 Cheryl Caldwell, Realtor®
c: 978.609.1041 | o: 978.462.0500
Cheryl.Caldwell1@Gmail.com
www.CherylCaldwellHomes.com